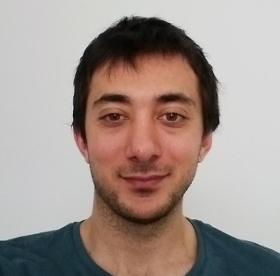 Time for another terrific addition to the team as we're trying to embrace the DevOps culture over here!
We've been trying to make some key hires over the past few months, and after beefing up the team with talented JavaScripters, diligent (and very funny!) webdevelopers and experienced software engineers, we felt we needed to add someone with DevOps in his blood to help our whole team in this long, rewarding transition.
Without further ado, we welcome Armagan from Turkey, our very first 100% turk! :)
Armagan graduated from Computer Science and dove into web development with Django, then did some System Administration with Fabric and regret that as soon as he met Saltstack :) He introduced Saltstack to several companies, either built orchestration from scratch or converted from other tools like puppet or chef. Markafoni, Put.io, Koding, Kartaca and Peakgames were among those companies. Meanwhile, he developed a video on demand Android applications for Turkcell as a freelancer.
Well, best of luck Arma! And thanks for the fresh Baklava!