Some new egyptian vibes in the tech team as Mohamed joined us a few days back!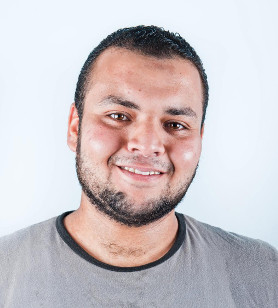 He is a Front End Developer who has been passionate about Web development ever since the 33.6k internet modems!
He acquired most of the experience he has through self education since highschool and worked as a Web and UI Designer in creative agencies and software houses in Egypt delivering creative designs and neat UI prototypes.
Amin focuses on delivering solutions with optimized experience therefore he stands and fights for the UX aspects in the products he is involved in. He co-founded Web designers community in Alexandria (AWB) also participated in number ofstartup conferences.
He believes that Web design became a comfort zone of his capabilities, So, Working in Namshi will give Amin exposure to new technologies and opportunity to keep his learning curve alive and to explore the new world of E-commerce!