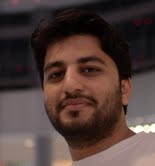 As much as we hate to see people leaving, I think it's a good thing to waive the nostalgic feelings and celebrate who has decided to move on: for better or for worse, each and everyone in our team has played a key role in evolving to what I call "The tech family".
I must admit that I'm a bit late with saying goodbye to Muhammad, but I eventually wanted to do this as I believe his mermerizing persona, the laugh, the commitment that he showed in his 2-year tenure are second to none.
Muhammad has joined us even before I got to Dubai, and left us after core contributions to our architecture: from rushing to fix as many bugs as possible to putting all he had in re-architecting core components of our stack, like our main API and integrations with payment providers: for example, he's been crucial in implementing 3D-secure authentication in our namshi/innovate library.
Last we heard is that he would have rushed to Europe in order to join an exciting startup.
Bring your Kameez with you man, and remember you still have some brothers in Dubai!
Aye!